Huge Price Reduction! 160 acre, private lake, Earthship home for sale in Chilcotin area, British Columbia.$375,000
Must Sell: Price Reduced from $575,000! Will show comparable properties & how great a deal this is.
Details: http://www.off-grid.net/classifieds/2013/01/huge-price-reduction-160-acre-private-lake-earthship-home-for-sale/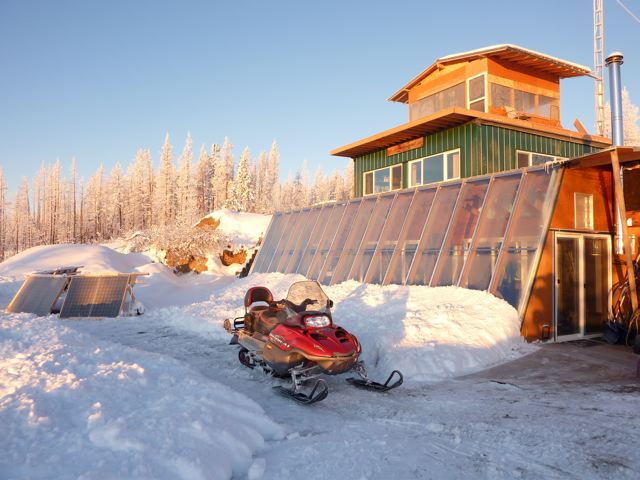 1)Tons of Water: private 7 km lake, float plane access. Year round creek with water rights. 10G/min well. 100s of lakes & rivers: tons of fish
2)Self Sufficient, Off Grid: solar, wind, greenhouse, gardens, 160 acres: 50 acre hay meadow & rest is new growth forest (fire in '03-therefore safe from fire for lifetime)
3) 2007 Earthship Home (1,400sf) plus 500sf attached greenhouse; Lake Cabin & 2 sheds. Home needs cosmetic finishing. Look up Earthships online to see how great they look & how energy efficient & self sustaining they are. Takes 1-2 cords of wood/yr to heat. Won't freeze! $1,100.00/yr taxes & water rights (only cost to own). 1 bedroom, 1 bath, but can convert fitness room to 2 more bedrooms. Satellite TV, Internet & Phone. No building permits needed, so build what you want.
4) Remote, magnificant mountain view, no neighbours within 45 min drive. Live Free!